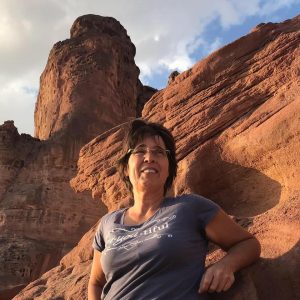 Winette Hubregtse, together with Ingrid Wilts, started to develop the vision for Mto Moyoni in 2003. Winette and Ingrid are facilitating the programs, together with a growing team of Ugandan ministry workers. Winette is also responsible for the program planning.
Ministry team: Maggie and Philip
Philip Lotimong.
My journey of life, before I met Father's love, was a life of misery, no joy and I did not know who I was. I hated myself, felt very hurt and I was hurting others, I was broken and was breaking others. Coming from the Karamoja region in Uganda, I was very often rejected by other people.
With no education at all I felt life was meaningless. I grew up as a son of a witchdocter, often sleeping on the streets and eating left over food from the dust bin. I felt there was no point in living.
In 2008 I came alive when I attended a Transformatuon of the heart week at Mto Moyoni and was introduced to my real Father God who loves me. I received freedom, joy and discovered my true identity as a son. I served God as a slave but now I work with Him as a son with my heart filled with love.
His love has healed me, restored me and leads me into His identity for my life. Fathers love is stronger than everything I have gone through. In His love I am more than safe.
Maggie
My name is Maggie Jwan. My father is South Sudanees but I lived in Uganda my whole life. I am a single mother of a beautiful daughter called Esther.
I met Father in 2010, when I met started working at Mto Moyoni and since that time Father God and I are developing an intimate relationship.
I did not belief that God was loving me as a Father and doubted the teachings.  But than I received a beautiful experience where I saw two big hands and I was lying in them.  I heard Father God telling me:  'Maggie, I want you to rest'. That encounter started my journey of discovering that God is FOR me, not against me. That I am His real daughter and that Father God loves me in the same way He loves His son Jesus. From that moment on, I am journeying with Him step by step. I am so thankful that our relationship is growing day by day.